Has your personal information changed or was it incorrectly added when creating your account? Here are the steps to make changes.
1. Open your account
Click on the gear icon and select "My Account."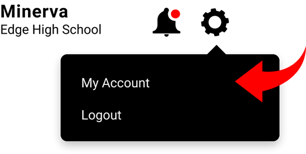 2. Click the Edit button
Click the "edit" button next to the "My Info" section. Here you will be able to update the personal information that you have provided. Note, if your user account is associated with multiple organizations, you are able to choose the personal information that each organization has access to.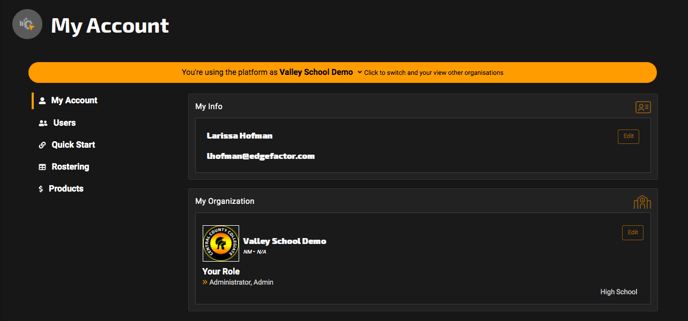 3. Update your personal information
You can update your name, address, location, and email. You can also add an alternative email address if you wish to sign in using more than one email address.
NOTE: It's important to make sure your location is accurate as this data is used to show you local content.

The My Organization section shows your which school or business you are associated with, as well as the role that you have been designated inside that organization. If you are an account administrator you will be able to edit the Organization info by clicking on the "edit" button.