A quick overview of the different types of content that is available on the platform.
How to use Stories content
The Stories Zone is most often used to "set the stage" or inspire students to learn about new or different career pathways.
The videos in the Stories Zone make STEAM relevant and open the door to more in-depth learning moments. Stories are great resources to engage students and captivate audiences, especially if you're hosting a career fair or live event.

How to use Career Pathways content
Introduce students to amazing careers and all kinds of opportunities within their community! The Stories Zone sets the stage for the Career Pathways Zone. If particular stories or opportunities caught your attention in the Stories Zone, this is where you can dive in a little deeper to explore specific opportunities.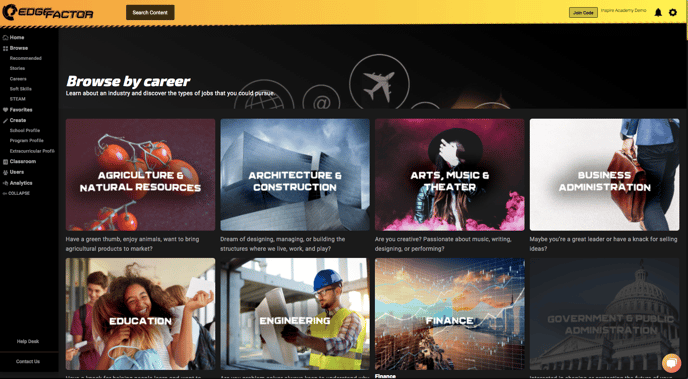 On this Page select a Career Category. A sub page will appear with content related to that category.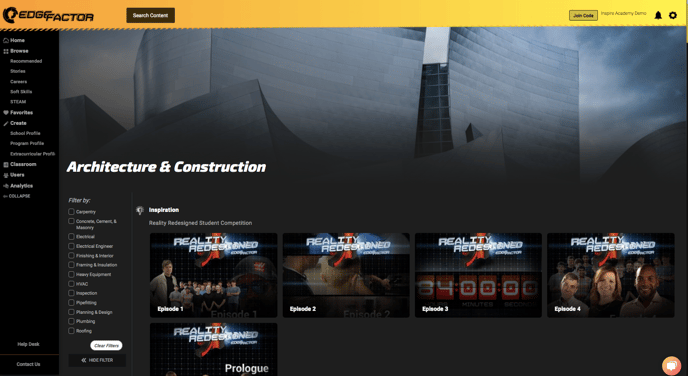 How to use Soft Skills content
This zone takes a comedic approach to teach students about essential employability skills that will set them up for success. This zone is sectioned into two parts: Work Ethic and Employability Skills.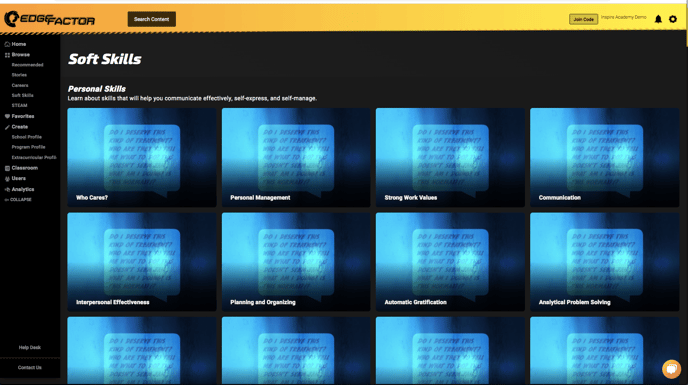 Career Counsellors often use the Soft Skills Zone as well as students entering a co-op placement or an apprenticeship program.
Educators also use this zone to set expectations in their classroom or lighten the mood with their comedic approach.
Each resource within the Soft Skills Zone will give you a brief description of what the topic will cover and how long the video is before decided to launch it. In this zone, you may also choose to send it home with your students, or watch it together in the classroom.
How to use the STEAM Zone
You will find all Science, Technology, Engineering, Art and Math Content in this zone. You will also find Country Specific STEAM content like CTE and SHSM.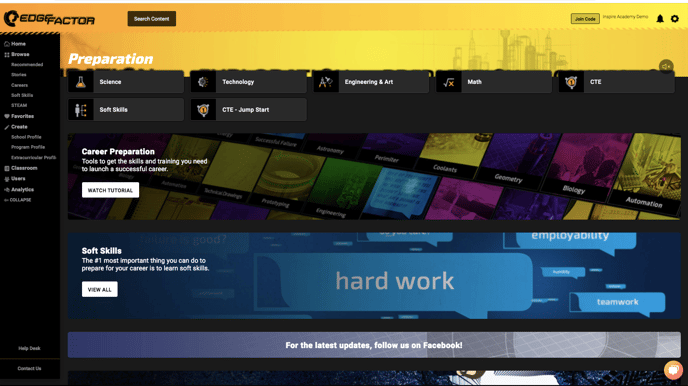 How to use Science content
The Science Zone is a great way to introduce a new chapter of science concepts by using real-life stories.
All the assets within the Science Zone are created based off a story from the Stories Zone. From those stories, we have pulled out the science concepts to make it relevant for students and to allow them to see science in real life.
Each asset will give a brief description of the unit as you scroll over it. This zone also allows you the option to send activities home or do in class.
Resources designed for in-class use include a lesson plan. The comprehensive lesson plan includes queues for engaging questions and discussions with the students.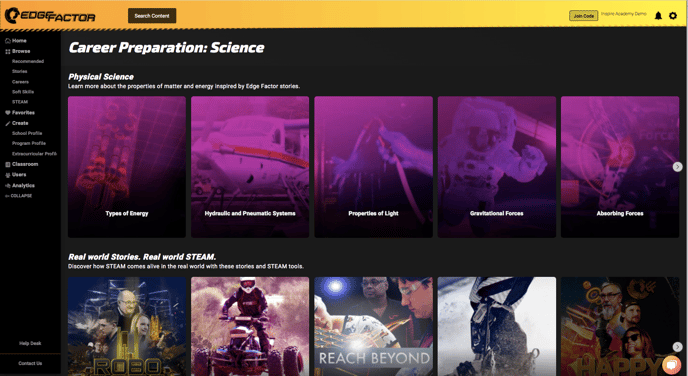 How to use Technology content
Use this zone to introduce your students to techniques, processes, and technology used to design, make, and innovate products. Use the videos to introduce a new concept or chapter and show how that subject is relevant in real life.
The Technology zone is comprised of technology concepts pulled directly from the Stories Zone. In this zone, you can watch a full-length video, trailer, or dive right into an activity. Use the filters along the top (under the zone bar) to narrow down by topic and your intended use (either in class or send home.)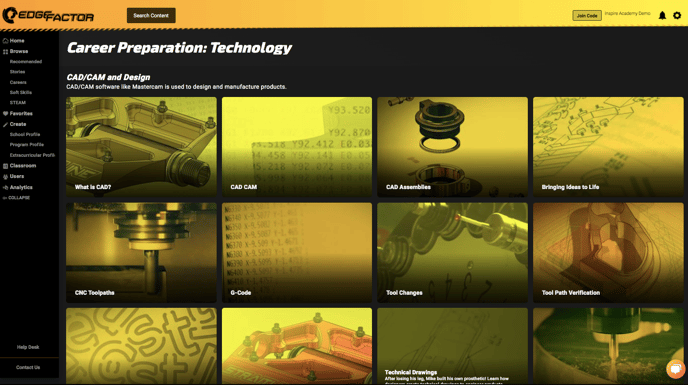 How to use Engineering & Art content
Engineering and Art teachable moments from the Stories Zone have been pulled out and put into the Engineering and Art Zone. Introduce a new topic or chapter with an engaging short video from this zone.
Like the other zones, you can choose the intended use (send home or in class.) By clicking on an asset, you will get a more detailed description of the asset, the appropriate age group, and the expected length of time to complete the activity.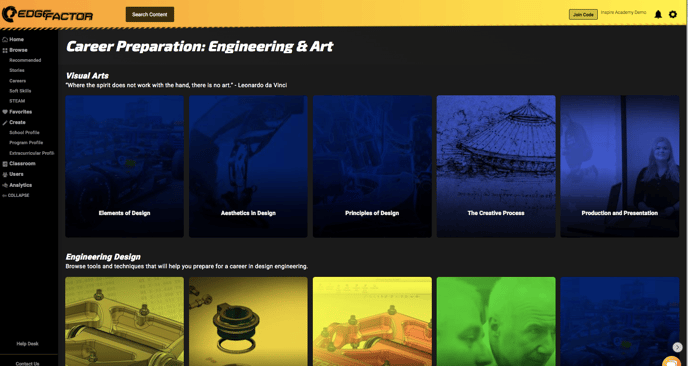 How to use Math content
"When will I ever use this in real life?" or "I'm not good at math"... sound familiar? The math zone is where you will find engaging video content that brings math concepts to life!
Use the filters to find the desired math concept. Everything starts with a good story, so assets have all been pulled from the Stories Zone films to create the Math Zone. Hover over the asset to get a brief description of the topic, or click on it to get a more detailed description.