You can share the responsibility of managing your Edge Factor account by assigning roles to other users.
Click here to learn what each role will allow someone to do.
1. Open the Users page
Begin by clicking on the Users page in your sidebar.

2. Find user whose role you need to modify
You will see three tabs on this page: Users, Bulk Upload, and Bulk Class Editor. Select the users tab. Then find the user whose role you want to manage.
Keep in mind, you need to be an account administrator to manage a users role.
3. Edit the user
Click the three ellipses and select the "edit user" option.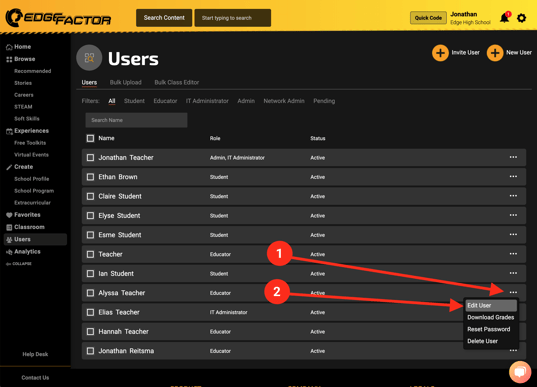 4. Modify the users role
When the edit user window opens you will be modify the users role. When you are finished, click the "update user" button.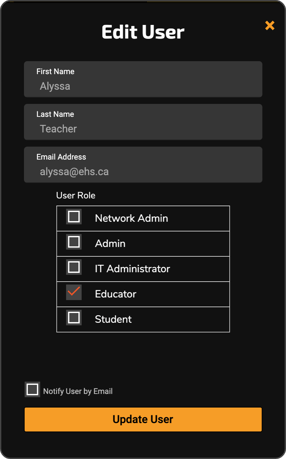 NOTE: There are multiple roles available to people who use the Edge Factor platform. Each role grants one or more privileges that will unlock certain aspects of the platform. For example, one role allows managing user accounts, another role allows you to assign content, another role allows you to publish content, and so on. You can assign multiple roles to grant additional privileges to a user.
If you are a Network Administrator you can switch between the organizations in your district/association.