QuickStart allows schools and districts to create a unique link that, when clicked, instantly logs students and teachers into the platform as an anonymous user. Learn how to create your QuickStart link.
Click here to learn how to use your QuickStart link to share content with your students.
1. Go to My Account
Click on the settings icon. This can be found in the top, right of your window. When the dropdown opens select "My Account".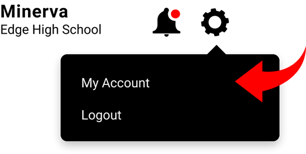 2. Configure QuickStart
On the left hand side of the screen are a number of options. Locate "Quick Start" and select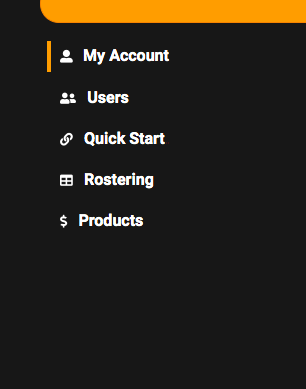 Note: If you are not seeing the QuickStart feature, please reach out to your account administrator or contact us.
3. Create your link(s)
When the page loads you'll see any QuickStart links that you've created. If there aren't any links, simply click the "Create" button.

Note: You will create a QuickStart link for students and another for teachers.

If you are a school district you will see an option to create QuickStart links that anyone in your district can use to login.
4. Share your QuickStart Links
Share the QuickStart links with your students and teachers. When they click on their link it will instantly sign them into our platform as an anonymous Student/Teacher.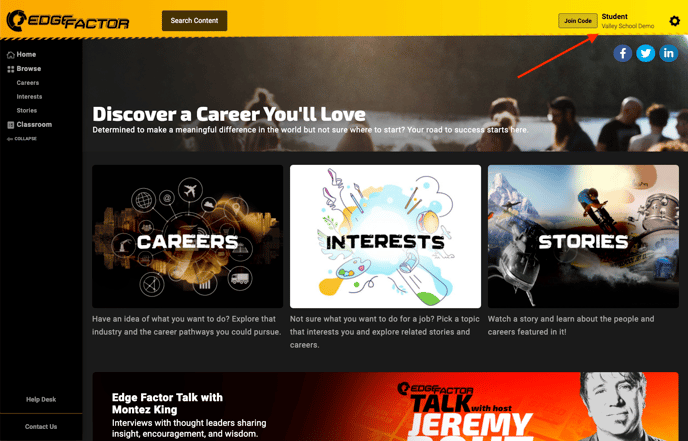 To learn how to use a QuickStart link to share content with your students
click here
.