Have your organization's details changed? Here is how you update them in the Edge Factor platform.
To make changes to your account click on the cog icon in the top right hand corner of your screen and select "My Account"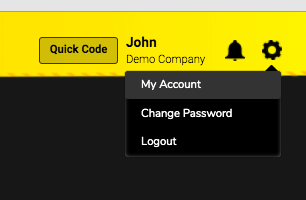 In the My Account window you will see 5 sections. If you are linked to multiple organizations you will see a large orange bar at the top of this section. Click on the drop down arrow and you will be able to select another organization to see the setting associated with that organization.

First you will see your basic account information in the "My Account" section.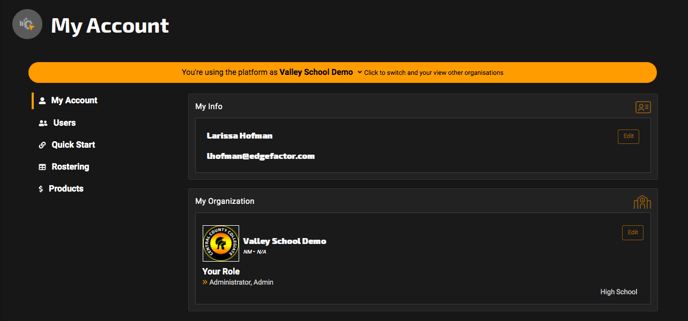 In the My Info section you can click the edit button and make changes to your information.
These include your name, address.
Adding a zip or postal code" is very helpful as the platform will show you location specific content) and email.
If you wish to use more than one email address, you can also add an alternative email address here.
The My Organization section shows you which school or business you are associated with as well as the role that you are designated with inside that organization.
If you are an administrator you will be able to edit the Organization info by clicking on the Edit button in that section.