Once you have assigned content to your class you will want to be able to review the progress and results of each student. Here is how you do that.
1. Begin by Going to Your Classroom
Click on "Classroom" in your sidebar.


2. Select your Class/Group
Select the class that you assigned this content to.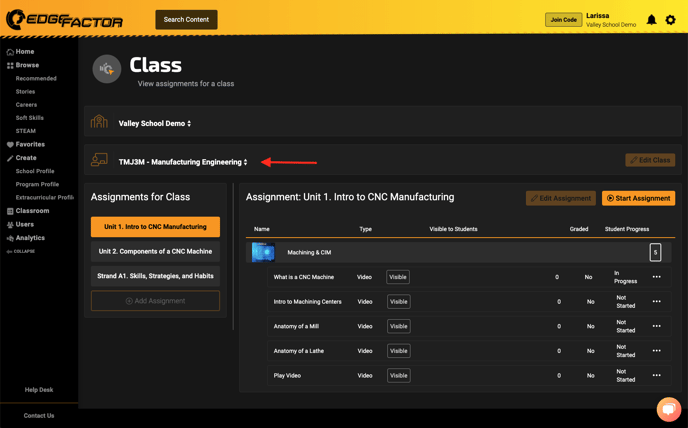 Note, if you teach at more than one school you can use the first dropdown to choose your school.
Click here to learn how to create a class/group of students.

3. Find the Assignment
This will load up all of the assignments you've given to these students. Select the assignment that you want to review.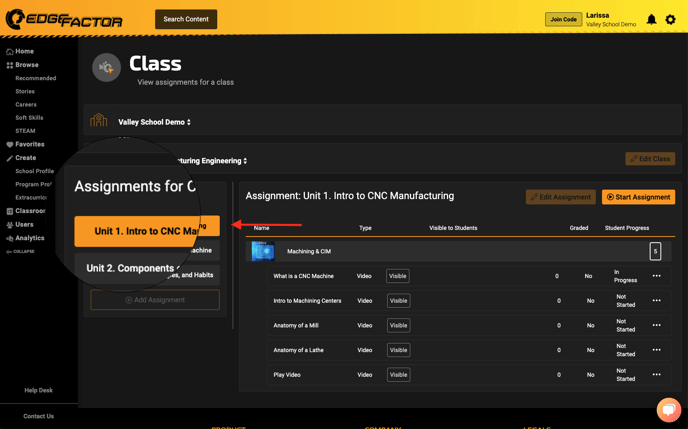 Click here to learn how to assign content to your students.
4. Pull-up the Video or Quiz
At a glance you see if your students have started working on the content you have assigned them. You can also see if it has been graded.
Click on the settings icon (the three dots) and then click on "Review/Mark".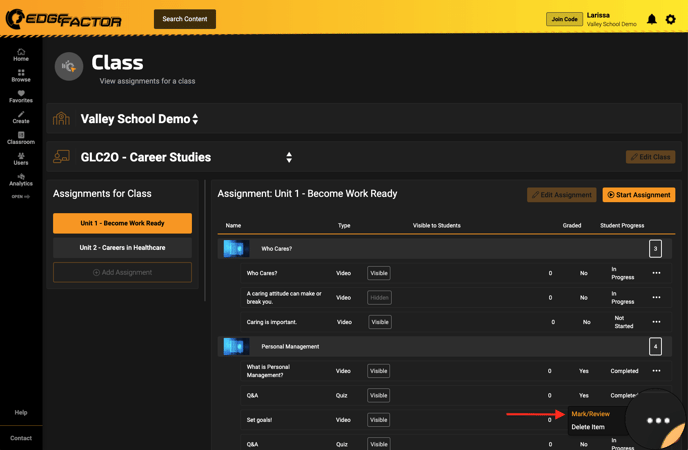 5. Select a Student
Here you will see your students progress, grade, and the time it took the student to complete the assignment.
You can view the answers that your students submitted and grade their work by clicking the orange "View" button.

6. Grade Your Students' Work
The grade is automatically calculated for True and False and Multiple Choice questions. You can grade a Short Answer question by typing in a grade.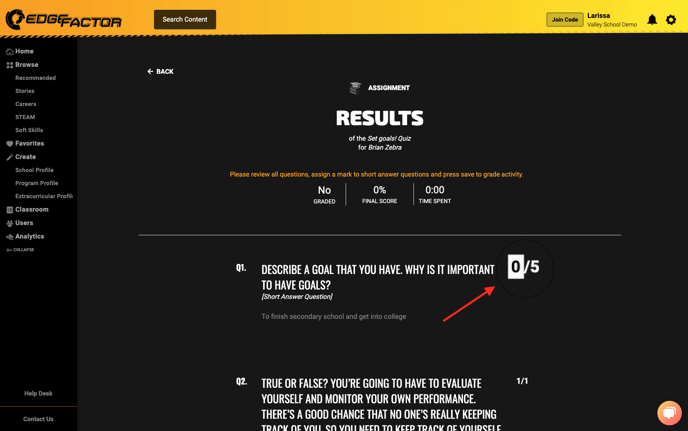 You can add comments and provide feedback to your students using the notes field at the bottom of the assignment.





When you click save a grade will be calculated and assigned. Your student will be able to view their grade and the feedback you provided them the next time they sign in.
Watch this video to learn more!