'Sideloading' is a term applied to installing content that is not in the official Oculus Store. It can sound scary, and while care should be taken when participating in such activity, the term is very common in the everyday tech world.
Sideloading allows you to install and experience apps that are currently on the cutting edge of VR development.
This tutorial will show you how to sideload apps onto your Oculus Quest, so that you can experience what Edge Factor VR has to offer. Let's start with what you will need:
You will need an Oculus Quest with an account that you have access to.
You will need a cord to attach your Oculus Quest to your computer. The cable that your Quest came with will work, just make sure you have a USB-C port on your computer or an adapter.
You will need a PC with Sidequest installed. This tutorial shows installation for Windows users, but SideQuest can also be installed on macOS and Linux computers and the steps are essentially the same.



Once you have these three things, you will be ready to begin.




First, register your Oculus account as a developer. To do this, visit dashboard.oculus.com/organizations/create and make sure you're logged into the same Oculus account that your Quest is registered to. Enter a new organization name and tick the 'I understand' box to agree to the Oculus Terms of Service.

Now that you're registered as a developer, you'll be able to enable Developer Mode on your Quest. You can do this through the Oculus app, with the phone that is linked to your Oculus account/your Oculus Quest.
Open the Oculus app on your phone, with your Quest turned on so it can connect to the app, and then:
Tap 'Settings' in the bottom right
Locate your Oculus Quest listed in the Settings tab, and make sure it reads 'Connected'. (If the app can't connect to your Quest, you may need to tap on the Quest in settings to try and manually make the app connect. If it still can't connect, make sure your Quest is turned on, and your phone has Bluetooth and WiFi turned on as well)
Tap on the arrow button next to your device, to reveal more options
Tap the 'More Settings' button
Tap on 'Developer Mode'
Flick the switch to On instead of Off
Fully reboot your Quest – hold down the power button on the side and select 'Power Off' or 'Restart'. You Quest should fully reboot in order to properly start in Developer Mode.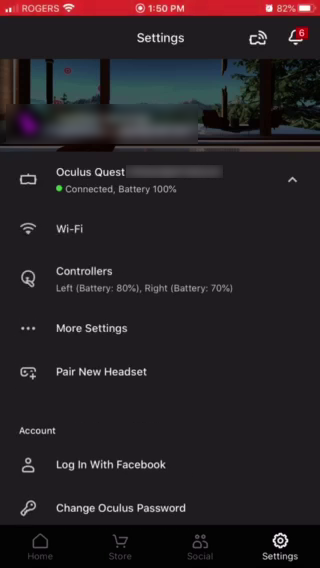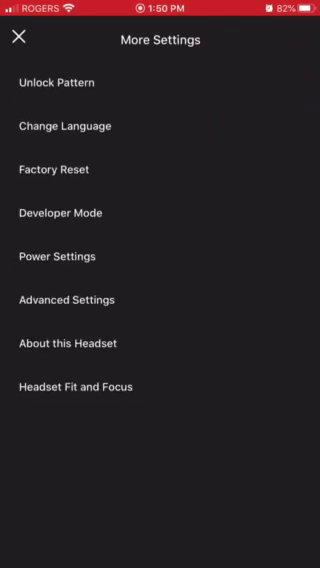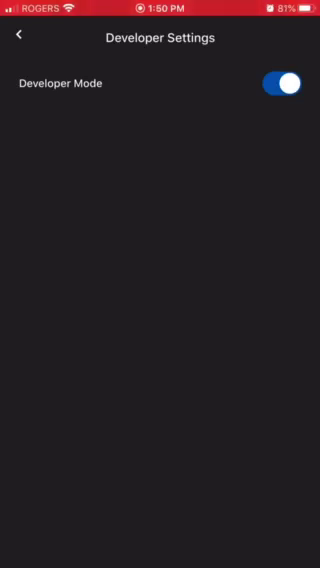 After rebooting, your Quest should be in Developer Mode.
Lastly, you must allow USB debugging between your computer and your Quest. This should also be a one-time setup step, if done properly.
Open SideQuest on your computer
Turn on your Quest and set up a guardian
Plug your Quest into your computer
Inside your Quest, not on your computer, you should see a request to "Allow USB debugging."
If you don't want to have to press OK on this screen every time you plug your Quest into your computer, make sure the 'Always allow from this computer' box is ticked.
Press OK
Congratulations! Your Quest and PC should now be set up to easily sideload apps via SideQuest.
Once everything is set up as per the above, sideloading apps and games is very easy.
Some games and apps are available directly through the SideQuest store, while others must be acquired directly from the developer. In this case, you will use your .apk file obtained from Edge Factor to install your VR Experience. We will show you how to install that .apk now.
Once your Quest is plugged into your computer and SideQuest is open, double check that SideQuest is able to connect to your Quest. The top left side of SideQuest should show a green dot and say "connected" after the SideQuest version number:

If SideQuest has a red dot and says 'disconnected' or 'unauthorized', double check that your Quest is on, connected properly and you completed all of the setup steps properly (especially the USB debugging permission steps).
All you need to do now is click on the 'install APK file from folder' button.

This will allow you to locate and select the APK file you downloaded. SideQuest will then install the application onto your Quest, similar to how it would do so for one of the official SideQuest apps. You can check the install is successful in the 'Tasks' tab.
Now you are ready to experience Edge Factor VR. Put on your Oculus Quest headset and navigate to the "Library" tab and select "Unknown Sources" under filters. You should see and be able to launch your VR Experience.