If you accidentally assigned the wrong thing, or your lesson plan changes, you can easily remove content from an assignment.
1. Begin by going to your Classroom
Click on "Classroom" in your sidebar.


2. Select your Class and find the item you want to remove
A. Select the class (i.e. IT102 - Intro to Robotics) and then
B. Open the assignment this item is in (i.e. Unit 1: Getting ready for the workplace).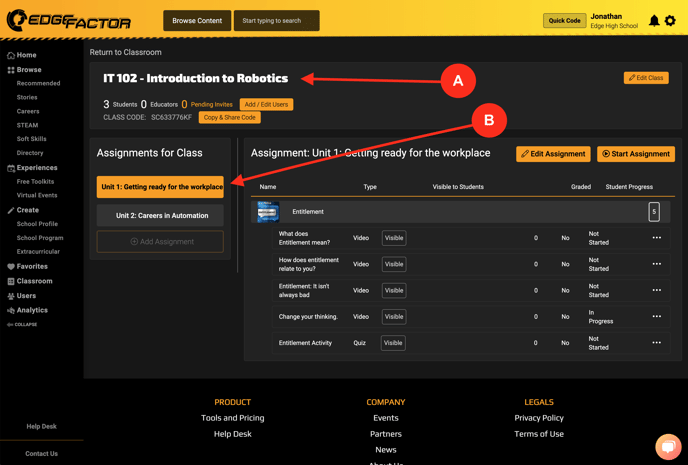 3. Delete the resource
A. Click on the ellipse icon (the three dots).
B. When the dropdown opens click "Delete Item". You will be asked to verify that you want to delete this item from your assignment.