As an educator with a Premium Membership, you can create an unlimited number of Classes, add students to your Class, and send home assignments! Here's how...
OUTLINE:
How to create a new class
1. Open the Classroom page
Log into your Edge Factor account and select Classroom in the side bar. This will bring you to a page that lists all of the courses you have created.



NOTE: If you are an account administrator you will see all classes created by educators at your school. Allowing you to manage these classes and assist your educators. Click here to learn more.
2. Click the "Add Class" button
To add a new class, click the "Add Class" button. This will open a window where you can paste in your class name, course number/ID, description, grade (optional), and a thumbnail (optional). When you are finished click the "create class" button.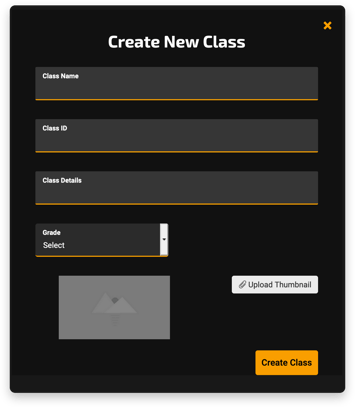 3. Set yourself up as the teacher
A. Open the new class you just created. Then click the "Add/Edit Users" button.

B. Then click the "add" button in the "people in this class" section.
Alternatively, you can access this page by clicking "users" and selecting your class.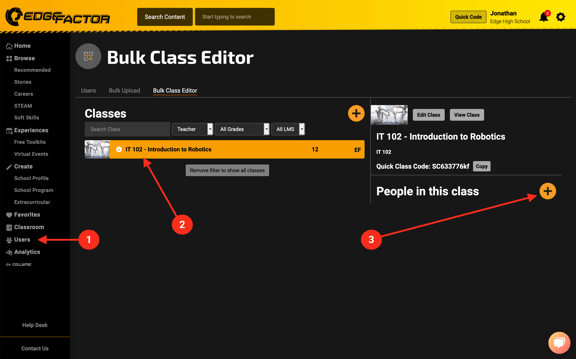 C. Using the "Manage People in this Class" window, search for your name and click the check box. Then click the "set" button to set up yourself as the primary teacher of the class. You will see the class you just created in your "Classroom".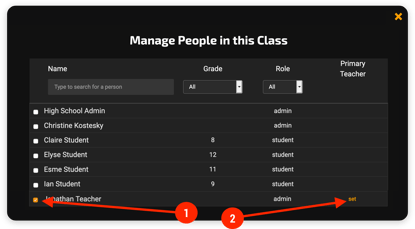 How to add or invite students to your class
Click on "Users" in the sidebar. Then select the class that you want to add students to. You will be able to see the "people" in this class on the right hand side.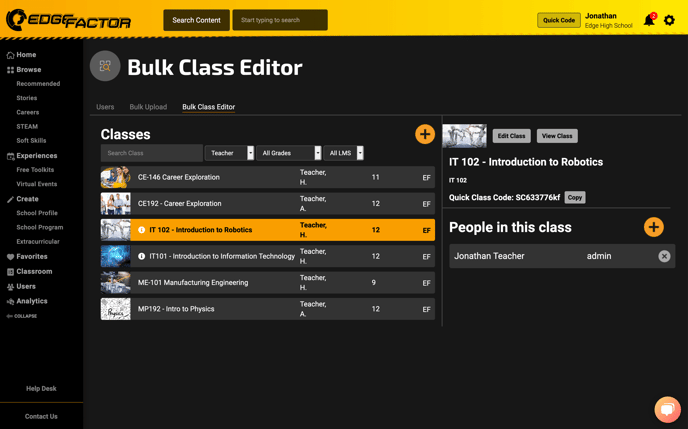 There are two ways to add students to a class:
A. You can add existing students to your class.
B. Or, can invite them to join your class using a Quick Class Code.

NOTE: If you are using D2L|Brightspace to access Edge Factor, your students will automatically be enrolled in your course when they sign into Edge Factor through D2L.
A. How to add existing students
i. Click the yellow "plus" icon.


ii. Use the window that opens to select the students in your class.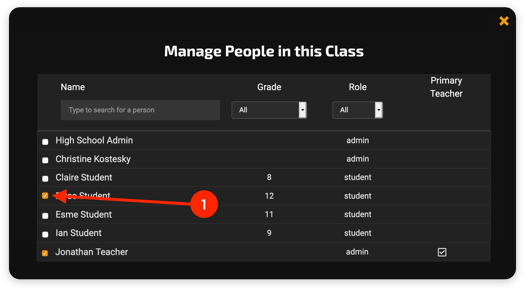 iii. You will now see the students you added in the "people in this class" section.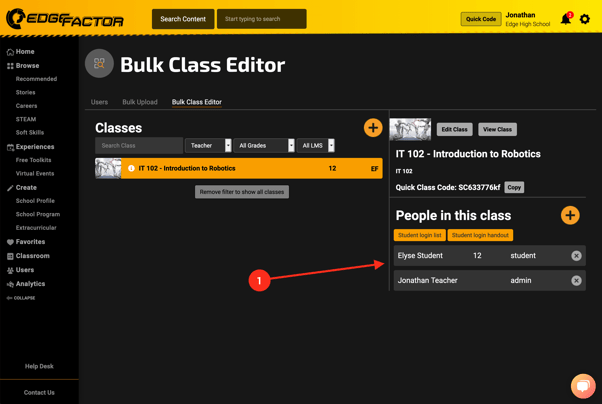 B. Invite students using a Class Quick Code
i. Begin by selecting your class. Underneath the class name you will see the "Quick Class Code". Copy this code and share it with your students.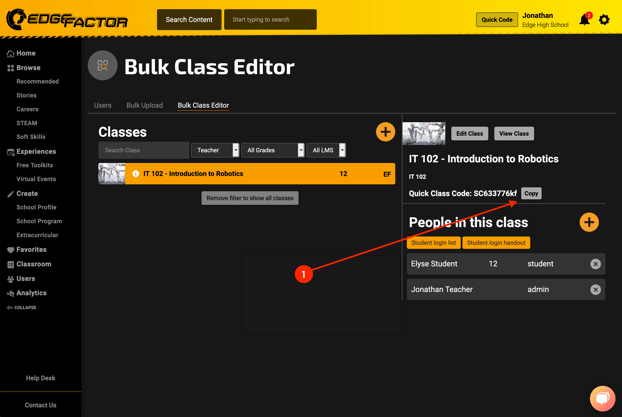 NOTE: Educators, if you want to view classwork as a student we recommend you create a new user account (using a different email address) and name it appropriately (i.e. JonR. TestStudent) so that you don't confuse your accounts. Once done, use a Class Code to add your test student to the class!

ii. Instruct your students to login using their school Google Account or by entering their account's email address & password.
iii. Once the student has logged in, have them click the "Quick Code" button. Then have them enter your Quick Class Code". Finally, ask them to click the join button.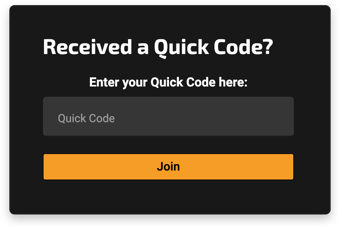 iv. If you refresh your class page you will see the student who has requested to join your class. After you approve their request the student will be able to view the classwork that and content that you have assigned to them.