With the guidelines below, it's easy to optimize the size of your cover photo.
Keep in mind that resolution matters – take photos that are at least 1200 x 600px. When in doubt, a bigger photo is better.
Too big, and important parts of your content will get cropped out. Too small, and your image will look stretched and pixelated. Here are tips on having the best cover photo.
Your photo should be at least 1200 x 600 pixels, or bigger.
For the best results, upload an RGB JPG file less than 250 KB.
Characteristics of a Successful Cover Photo
Keep It Clear & Simple
Once you're ready to start searching for the perfect image, make sure that you choose a design that's spot on. While it might be tempting to pack your above-the-fold content full of keywords and information, your visitors look for a clean introduction to your company.
Some of the best images use the cover page photo to reinforce their brand's feel and identity without detracting from the content on your page.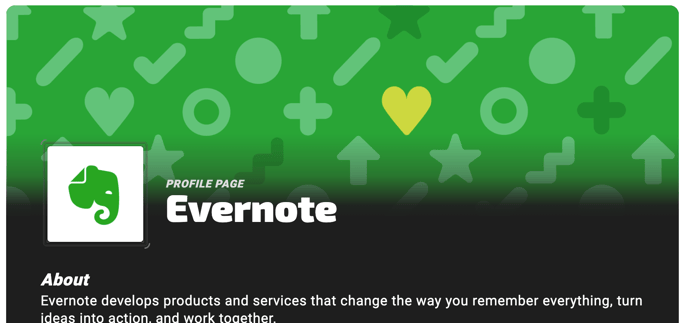 Here, is an illustration with simple brand elements that sets the tone without completely distracting you from the rest of the flow of the page. The colours and familiar icons help reinforce the brand's identity without the need for a single text element that could distract from on-page actions and content.
Show Off Your Brand's Personality
Images are more powerful than you may. As humans we process images up to 60,000 times faster than text. With that in mind, it's important to ensure that your cover photo represents what your company does. This not only helps your customer to know that they're on the right page, but it also ensures that you present a more consistent image for your company online.
Slack's page cover teases their product's function in an understated way that ultimately draws the audience in further to the page. It shows how Slack is a collaboration tool that can unify an organization's approach to their internal communications. The image isn't excessively polished or overwhelmingly promotional, which ties in well with Slack's informal brand voice.
Show off Brand Highlights and News
A cover photo can act like a storefront. It can show people what you sell/do and it will entice them to come and learn more. You can use your cover photo to highlight what's new with your brand and promote your latest events and products. As mentioned before, be sure you're leading with an image that is visually compelling. This is more effective than bombarding people with information and text.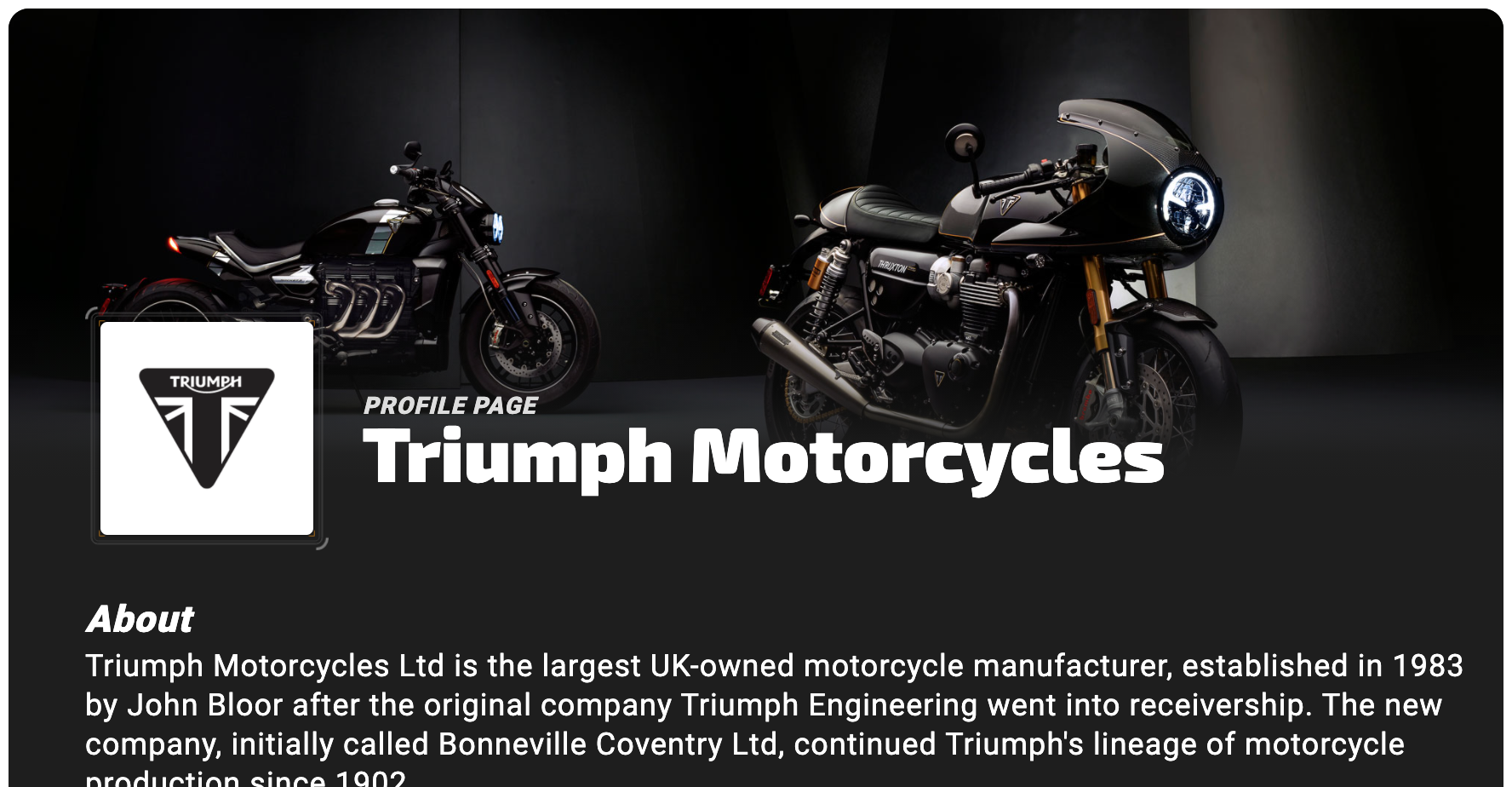 A few ways to do this are by:
Highlighting the latest products and events: Like in the example above, where Triumph is showcasing some of the motorcycles they create.
Showing off your team or your office: Introduce viewers to the people behind your organization and show off the professional side of your company.
Showing your product in context: Demonstrate what people can do with your offering by showing a photo of a client or employee using it.
Creating the Perfect Cover Photo
While there's no one-size-fits-all solution for the perfect cover photo, some of the most memorable images will include:
Text: Be cautious here, a small amount of text like a brief slogan can help to describe your brand, but too much could overwhelm the photo.
Emotion: Happy clients or smiling staff can capture audience interest and make them excited about your organization, product or service.
Relevance: The image you choose should fit with both the nature of your company and your audience's interests.
Choosing the right pictures, style, and size for your cover photo isn't always easy. After all, this is your first chance to make the right impression on people in your community. Fortunately, if you follow the guidelines above you should have everything you need to engage and delight your customers.