If your school has a Premium Edge Factor Membership, you can assign content for your students to complete in class or at home.
Many items on the Edge Factor platform can be assigned to students to view or complete in their own time at school or at home.
1. Begin by finding content to assign to your students
Once you have found the content that you want to assign to your student hover over the thumbnail and click on the assign icon.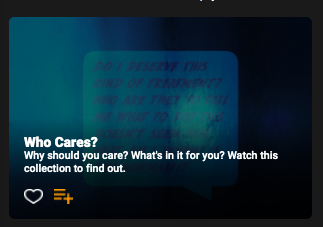 2. Choose which students you want to assign the content to
Select the class you would like to assign the content to. If you have not created a class you can select "New Class" and create a new class first.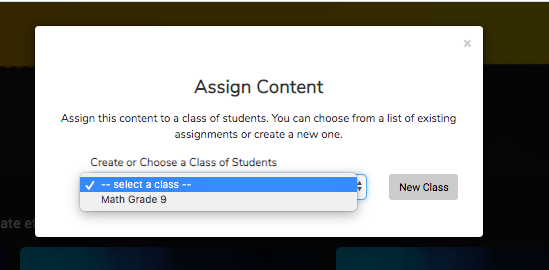 3. Select where you want to assign this content
You can add this content to an existing assignment or create a brand new assignment.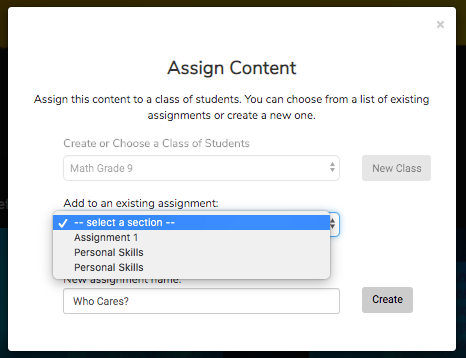 Once finished you'll receive a messaging notifying you that you've successfully assigned the content to your students. At this point you can continue browsing the site and assign more content to your students or you can view the assignment that you have just added content to.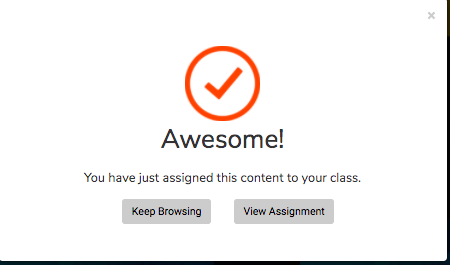 4. Modifying an Assignment
At any point you can modify an assignment you've created by clicking on "Classroom" in the sidebar on the right. Here you can change the due date, hide certain "sub assets" (i.e. assign the video but not the quiz), or delete the assignment entirely.


5. Notifying Your Students
Your students will be automatically notified whenever new content has been assigned to them!