Learn how to create a user account for educators, staff, or students at your school.
1. Go to Users
Select "Users" in the left navigation bar.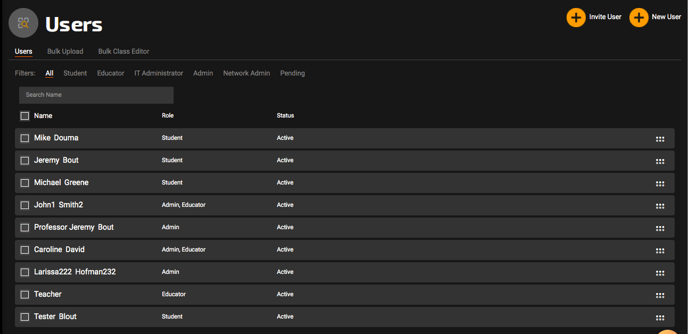 Note, you have to be an Account Administrator to add users to your school's account.
2. Add a Teacher
Once the page loads, Select the Orange + button labeled "Add User" in the top right hand corner of the screen.

The following window will appear where you can add the user's information: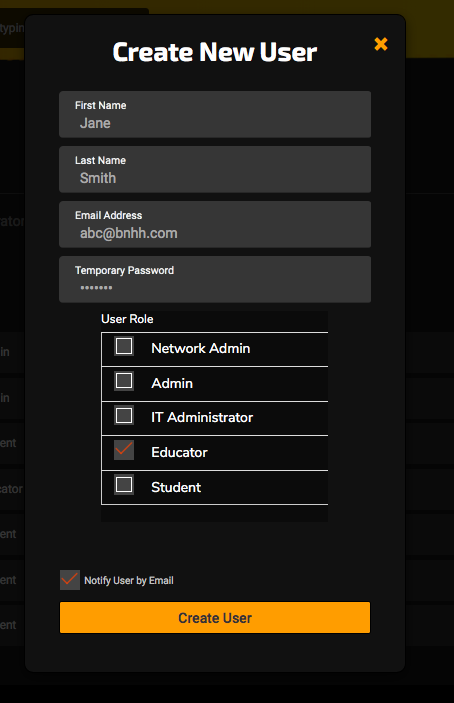 Enter their first name, last name, email, and create a temporary password for them. Select the user role for an account administrator, educator etc. When you are finished, click "Create User".
If the person that you are trying to add already has a user account tied to their email address you can invite them to join your school as an educator or student. Click here to learn more.
Select "Notify User by Email" to ensure the user is aware that you have added them to your account.


Note: The educator will be prompted to setup a new, secure password when they first login.
If you are a District Administrator you can switch between the schools in your district and add teachers. Learn how to switch between schools here.